Panelists and musicians at the International Forum on 17.2. 2017 in the Old City Hall of the City of Munich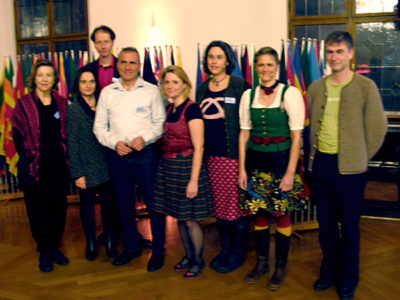 From left: Elsa Rassbach, Daniela Dahn, Fabian Scheidler, Clemens Ronnefeldt, as well as the "Neurosenheimers" Katrin Stadler, Marita Gschwandtner, Katrin Zellner and Tobias Hegemann.
Reports from the International Peace Conference 2017 and documentation of the contributions
Current communication to the media from 18.2.2017
This year's International Munich Peace Conference is being held for the 15th time. The hall in the Old Council at the main event on 17.2.2017 was full – the audience of 350 visitors was enthusiastic about the lively and informative contributions. The Neurosenheimer played and provided the musical enjoyment.
The speakers of the evening of 17.2. and in the morning of 18.2. pleaded for security through negotiations, for peace and disarmament, each from their areas of expertise:
Daniela Dahn appealed for a policy of détente and for negotiations with Russia.
Elsa Rassbach made a strong case against warfare with drones. There is a need for a new theme in the peace movement that opposes the relay station in Ramstein and for a corresponding discourse in society.
Fabian Scheidler encouraged a fundamental rethink, saying that the economic and financial system could not be continued in this way.
In this morning's discussion forum, the question came up of what the peace movement would accomplish. All speakers are in favor of cross-milieu alliances. It is a political issue: the non-governmental organizations would have to be provided with more money. A volunteer peace movement cannot do what the well-paid, full-time lobbyists of industry have to offer. A long breath is necessary, the implementation of the topics from the peace movement often takes a long time, see the history of the labor movement or the women's rights movement (how long did it take until there was a work-free weekend? And it took 150 years for women to get the right to vote!).
Elsa Rassbach raised the concern that from the American point of view we have a successful peace movement, for example the protests against Ramstein and drones. We would have the infrastructure in Germany with which we could achieve a lot. The German peace movement would be exemplary.
Conclusion: The well-being in the world depends on how strong international and human rights are. Yes to the protection of human rights through prevention. No to war!
Documentation of the contributions to the International Munich Peace Conference 2017
Summary Report on the International Peace Conference
By Marion Wittine, Pax Christi, short version.
Links to reports on the peace conference:
http://www.sueddeutsche.de/muenchen/muenchner-sicherheitskonferenz-alle-sprechen-von-sicherheit-dieser-mann-spricht-vom-frieden-1.3381026
Report on the Security Conference with mention of the Peace Conference:
http://www.sueddeutsche.de/muenchen/sicherheitskonferenz-polizei-will-bei-muenchner-siko-fuer-groesstmoegliche-sicherheit-sorgen-1.3378530
Guest commentary by Thomas Rödl in the Frankfurter Rundschau of Feb. 17. 2017
Documentation of the contributions to the International Forum on 17.2. 2017
Fabian Scheidler, author of ("The End of the Megamachine," co-founder Kontext TV)
Cracks in the mega machine. Systemic chaos and ways to a more just world order
Fabian Scheidler dismantles progress myths of Western civilization and shows how the logic of the
endless money multiplication has disrupted human societies and ecosystems from the beginning.
Today, the growing instability and foreseeable demise of the global megamachine are opening up
but opportunities for profound change that each of us can contribute to.
Video recording of the lecture from 17.2. 2017: http://www.megamaschine.org/videos/#friedenskonferenz
Transcript of the lecture, edited by the author
Daniela Dahn: "Cooperation or confrontation with Russia".
NATO's expansion eastward has led to a new era of confrontation with Russia.
How do we get back to a policy of détente and common security?
Video recording from 17.2. 2017: http://www.kontext-tv.de/de/blog/muenchner-friedenskonferenz
Manuscript of the lecture by Daniela Dahn, supplemented with observations from the Munich Security Conference
Text of the moderation by Clemens Ronnefeldt on 17.2. 2017
Elsa Rassbach (US citizen in Germany, filmmaker and journalist) (editing of presentation with pictures and videos is in progress)
Nonviolent against drone warfare
U.S. forces and intelligence agencies use bases in Germany such as Ramstein and AFRICOM (Stuttgart) for attacks with combat drones in the global "war on terrorism." The German government tolerates unlawful U.S. deployments and intends to acquire weaponized drones for the Bundeswehr in 2017. CODEPINK activist Elsa Rassbach explains how the U.S. and German peace movements are protesting nonviolently against the use of combat drones and calling for their international outlawing. It has played an essential role in bringing together the campaigns of the peace movement in the U.S. and Germany.
Prospectus with the entire program of the conference 2017
Speakers of the Peace Conference 2017
Daniela Dahn
Contact via Rowohlt Verlag: Ms. Lisa Marie Paesike, Tel.: 040 – 72 72 314
Biography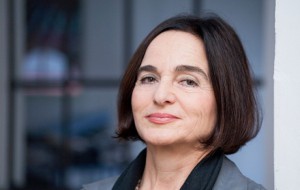 To criticize means to feel responsible. Just when we are ready to accept permanent inadequacy as the condition that is given to us, we should not pretend that it is nothing. If you've never tried to get involved, don't say you can't.
Daniela Dahn, born in 1949 in Berlin. Grew up and graduated from high school in Kleinmachnow. Trainee at DEFA and television. Studied journalism in Leipzig until 1973. Television journalist. Resigned in 1981, withdrew from journalistic activities. Freelance writer in Berlin since 1982. In the fall of 1989, founding member of the "Democratic Awakening," later withdrawing from this organization as well.
Bibliography – Books published by Rowohlt Verlag:
"We are the State. Warum Volk sein nicht genügt" [Why being a people is not enough], essay, Reinbek 2013.
"Woe to the Winner! – Ohne Osten kein Westen" , Essay, Reinbek 2009, Paperback 2010
"Democratic Demolition, Of Rubble and Taboos," Essays, Reinbek 2005.
"If and but. Instigations to contradiction". Essays. Reinbek 2002
"In Good Shape. Wieviel Kritik braucht die Demokratie?", essay and documentation, Reinbek 1999.
"Expulsion to Paradise. Untimely Texts on Time," essays. Reinbek 1998
"Westward and do not forget. Vom Unbehagen in der Einheit," essay. Berlin 1996
"We are staying here or Who owns the East". Pol. Non-fiction, Reinbek 1994
"Prenzlauer Berg-Tour" Documentary Prose , Halle and Darmstadt 1987. Berlin 2001
"Spitzenzeit," short prose, Halle 1983, Reinbek 2000
Memberships:
PEN, Advisory Council of the Humanist Union, International Commission of Inquiry "Fundamental Rights and Globalization". Deputy Chairwoman of the Willy-Brandt-Kreis e.V.
Awards:
Fontane Prize, Berlin Prize, Tucholsky Prize, Louise Schroeder Medal, Börne Prize.
17-18.2.2017: Speaker at the International Munich Peace Conference, observer at the Munich Security Conference for the project group MSKverändern e. V., greeting at the demo against the Munich Security Conference.
Elsa Rassbach
CODEPINK spokesperson in Germany(www.codepink.org). ; elsarassbach@gmail.com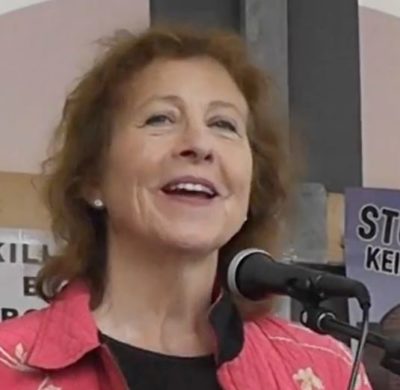 | | |
| --- | --- |
| ELSA RASSBACH is a co-founder of the German Drone Campaign network and helped launch discussions about the German government's role in supporting illegal U.S. drone killings via AFB Ramstein. Inspired by participation in CODEPINK protests at AFB Beale and AFB Creech, she was also with CODEPINK on the Gaza Freedom March in Cairo in 2009 with the delegation to Gaza in 2012. Elsa was born and raised in the U.S.; her father left Germany in 1938. As a student at the Berlin film academy in the late 1960s/early 1970s, she worked with GIs in Germany who were resisting the Vietnam War. Subsequently she was a producer and screenwriter for U.S. public television in Boston and New York for 20 years. She is best known for award-winning work on the NOVA series and on the history of American labor and struggles of black people for prime time U.S. television. Since the 1990s she has been an independent filmmaker and journalist. Following the U.S. invasion of Iraq in 2003, she organized campaigns in support of GIs in Germany who resisted participation in the Iraq war. She works with several U.S. and German organizations, including CODEPINK, UNAC (United National Antiwar Coalition), DFG-VK (the German section of War Resisters International) and attac. | ELSA RASSBACH is one of the co-founders of the German "Drone Campaign" and has helped to initiate discussions about the role of the German government in supporting unlawful killings by drones by the U.S. over Ramstein Air Base. She was inspired by her participation in CODEPINK protests at U.S. bases at Creech and Beale, and also participated with CODEPINK in the Gaza Freedom March in Cairo in 2009 and in a delegation to Gaza in 2012. Elsa was born and raised in the United States; her father emigrated from Germany in 1938. As a student at the Film Academy in Berlin (DFFB) in the late 60s and early 70s, she supported the GI resistance against the Vietnam War. She went on to work for 20 years as a producer and writer for U.S. public television. She is best known for her award-winning film work for the television series NOVA and on the history of the U.S. African American and labor movements for U.S. evening television. She has been an independent filmmaker and journalist since the 90s. After the U.S. invasion of Iraq in 2003, she organized support campaigns for GIs in Germany who resisted the war in Iraq. It works with several U.S. and German groups, including CODEPINK,UNAC (United National Antiwar Coalition), DFG-VK, and ATTAC. |
Films – a short selection
— "The Killing Floor" (1985), Sundance Film Festival Special Jury Award
118 min., English http://www.thekillingfloor-thefilm.com
— "We Were Soldiers in the 'War on Terror': Testimonies from the Iraq War" (2012).
23 min., English with German subtitles https://vimeo.com/61959387
Journalistic contributions in Truthout, Common Dreams, Peace Review, Mondoweiss, Counterpunch, +972, junge Welt, Neues Deutschland, ZivilCourage, IPPNW forum, among others. See also "How Europeans oppose drone and robot warfare" in Killing by Remote Control, red. Peter Strutynski, 2013 and "Activist Against the Vietnam War" in The 68ers, red. Ute Kätzel 2002, 2008
short videos with Elsa Rassbach:
http://codepink-in-germany.org/2016/03/06/videos/ (scroll down)
WHAT IS CODEPINK?
CODEPINK (or Code Pink) is a grassroots movement for peace and social justice initiated by women.
The group was founded in the U.S. on October 2, 2002, Mahatma Gandhi's birthday. With creative campaigns and a commitment to nonviolence, CODEPINK emphasizes the fun and humor in their work and in their work despite the seriousness of the issues, which include broad lobbying of the U.S. Congress, with spectacular media appearances, to peaceful civil resistance. The name CODEPINK is a reference to the color-code system introduced by the Bush administration after 9/11 in the "war on terror", which was intended to inform citizens of the level of terrorist threat in the country and the necessary behavior by the Department of Homeland Security. CODEPINK has received several awards in recent years. In Germany, for example, CODEPINK received the 2014 Aachen Peace Prize together with "Lebenslaute"(www.aachener-friedenspreis.de/preistraeger/archiv/jahr-2014.html). The book about the US drone war by co-founder Medea Benjamin was already published in German in 2013(www.laika-verlag.de/edition-provo/medea-benjamin-drohnenkrieg—tod-aus-heiterem-himmel).
CODEPINK believes that the U.S. illegal drone war is a major cause of escalating terrorism and waves of refugees worldwide.
A delegation of seven long-time CODEPINK activists* will receive the 2016 Wilhelmine von Bayreuth Award for Tolerance and Humanity in Cultural Diversity in a ceremony on April 15(http://www.nordbayerischer-kurier.de/nachrichten/wilhelmine-von-bayreuth-preis-fuer-us).
In the days before and after the award ceremony in Bayreuth, the CODEPINK delegates will make a tour of Germany to exchange views on peace issues with the German population and with politicians and journalists. The focus of the delegation's current peace efforts is the discussion about the central role of Ramstein Air Base (near Kaiserslautern) and AFRICOM (Stuttgart) in the U.S. drone wars as well as the modernization of U.S. nuclear weapons in Büchel/ Eifel.
Wiltrud Rösch-Metzler
Federal President of Pax Christi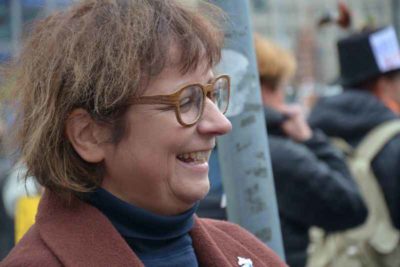 Wiltrud Rösch-Metzler works as a freelance journalist in Stuttgart.
Education: Political Science M.A./University of Florida and Journalism Diploma/University of Hohenheim,
has been the federal chairwoman of the international Catholic peace movement pax christi since 2009,
2010-2016: Member of the international board of pax christi
2000-2009: Spokesperson of the pax christi Middle East Commission
http://www.friedensdekade.de/pressebericht/verantwortung-ja-krieg-nein-interview-der-oekumenischen-friedensdekade-mit-pax-christi/
Stefan Maaß
Head of the Peace Office of the Protestant Regional Church in Baden
Blumenstraße 1-7, 76133 Karlsruhe, 0721 9175470
Stefan.Maass@ekiba.de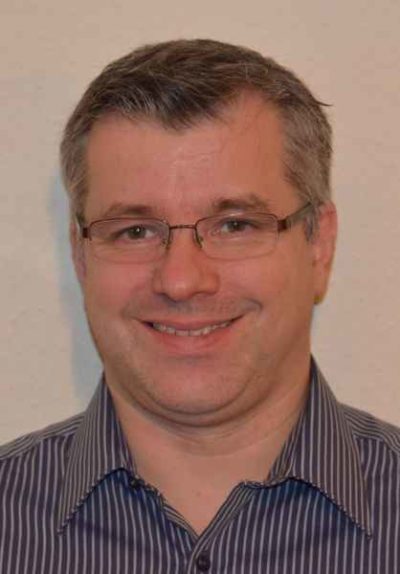 The main focus of Stefan Maaß's work:
The Peace Center is a specialized office for all questions concerning the
Peace theme. We have different focuses, these range
From the leadership of the process "Becoming a Church of Just Peace".
through the sending of volunteers abroad to the
Violence prevention in the community and school and also the accompaniment of
Soldiers on the path to recognition as conscientious objectors is
an important task of ours.
In 2013, the regional synod passed a resolution on the peace ethic, and since 2014 there has been a comprehensive program of the regional church for its implementation.
Peace education (peacemakers)
The Youth Becoming Peacemakers program empowers school classes and confirmation groups,
Recognizing and overcoming violence – in other words, working for peace.
Counseling of conscientious objectors
We advise soldiers who want to refuse military service for reasons of conscience.
Stefan Maaß will appear as a speaker at the International Munich Peace Conference on 18.2.2017, 19.00 h, in the event "Peace Ethics – Peace Policy". In dialogue with churches and trade unions.
Renate Börger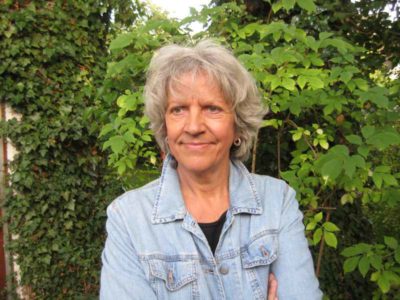 born 1954, is a freelance journalist, mainly broadcasting, active with the
globalization-critical network Attac as well as in the Ernst-Friedrich Schumacher-
Society ("Small is beautiful!")
At the International Munich Peace Conference 2017: Moderation at the
18.2.2017 at the discussion of the Manifesto for the Protection of Human Rights.
Through prevention
Simone Burger
eMail: simone.burger@dgb.de
Regional Managing Director and Chairwoman of the Munich District Association of the German Trade Union Federation (DGB)
Service area: Munich city and country, Starnberg, Dachau, Fürstenfeldbruck
Responsibilities: policy planning and campaigns
SPD City Councilor, Spokesperson for Labor Market Policy, Vice. Spokeswoman in the Committee for Labor and Economic Affairs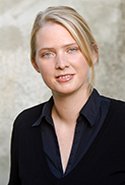 Member of the committees:
Committee for Labor and Economy
Health Committee
Social Committee
Born in 1979 in Oberallgäu, studied political science,
since 2012 DGB Regional Director Munich.
In the City Council since 2014.
Supervisory Board member at: Münchner Arbeit gGmbH (formerly Freimanner Werkstatt), MGH-Münchner Gewerbehof- und Technologiezentrumsgesellschaft mbH, Stadtwerke München (SWM); GmbH and SWM Services GmbH.
Special concerns: Representation of employee interests; future-oriented vocational training.
Access for all to very good health care; a social Munich where everyone feels at home