International Munich Peace Conference
18. February 18th and 19th, 2022
Old City Hall Munich and Online
Nuclear Disarmament
Détente and a New Eastern Policy
Program
Workshop
"Designing future-proof systems"
Program
Is the traffic light coalition of the GErman Goverment
fit for peace and the future?
Program
Here you can register for the Munich Peace Conference
A selection of our speakers in the 2022 program
Prof. Dr. Claudia Kemfert
Christoph von Lieven
Christoph von Lieven is a campaiger for peace and nuclear disarmament and has been with Greenpeace since 2003. Long stays in war and crisis zones. He studied economics and politics and worked as a car mechanic, printer, IT – and marketing consultant.
Susi Snyder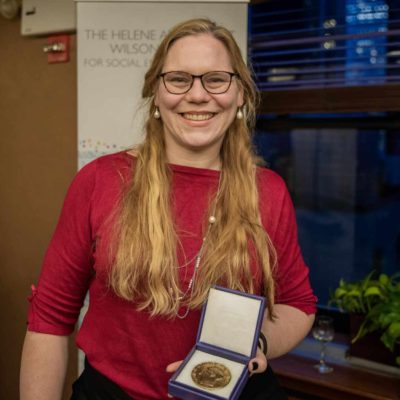 Susi is the financial sector coordinator at the International Campaign to Abolish Nuclear Weapons. She facilitates engagement with and by the financial sector on nuclear weapons related issues. Susi also coordinates the Don't Bank on the Bomb project. She is an expert on nuclear weapons, with over two decades experience working at the intersect between nuclear weapons and human rights.
Susi has contributed to a number of recent books, including A World Free from Nuclear Weapons (2020), Sleepwalking to Armageddon: The Threat of Nuclear Annihilation (2017) and War and Environment Reader (2018). She has been featured in 360 Magazine, Quartz, the Intercept, Huffington Post, U.S. News and World Report, and on Democracy Now (among others).
Susi is a Foreign Policy Interrupted/ Bard College 2020 fellow and one of the 2016 Nuclear Free Future Award Laureates. Susi has worked in PAX's humanitarian disarmament team, coordinating nuclear disarmament efforts. Susi previously served as the Secretary General of the Women's International League for Peace and Freedom at their Geneva secretariat. She was named Hero of Las Vegas in 2001 for her work with Indigenous populations against US nuclear weapons development and nuclear waste dumping. Susi currently lives in Utrecht, the Netherlands with her husband and son. For more about her personal anti-nuclear journey, check out Susi's Storycorps interview.
http://press.georgetown.edu/book/georgetown/world-free-nuclear-weapons
https://qz.com/1610133/the-us-has-started-a-new-nuclear-arms-race/
https://theintercept.com/2019/05/04/nuclear-weapons-profits/
https://www.huffpost.com/author/snyder-304
https://www.usnews.com/news/best-countries/articles/2018-03-21/commentary-targeting-commercial-investors-a-strategy-to-cool-global-arms-race https://www.democracynow.org/appearances/susi_snyder https://www.wilpf.org/
https://archive.storycorps.org/interviews/susi-snyder-connects-with-keira-maldonado/
Tommas Rödl
Tommy Rödl
M.A., Spokesman of the DFG-VK Bavaria
Tommy Rödl Executive Director of DFG-VK Bayern What is my motivation to organize an annual International Peace Conference in 'Munich? Whenever the powerful discuss in Munich, the world looks here and we want to make clear that people reject military, armament and war. Specifically, it should also be made clear to politicians every year that we reject their policies. With the peace conference we want to present civilian concepts for peace, show that politics without military is more humane and safer, we want to spread and substantiate the arguments and thus also motivate the people around us to work for peace through disarmament. https://www.dfg-vk-bayern.de/
Florian Eblenkamp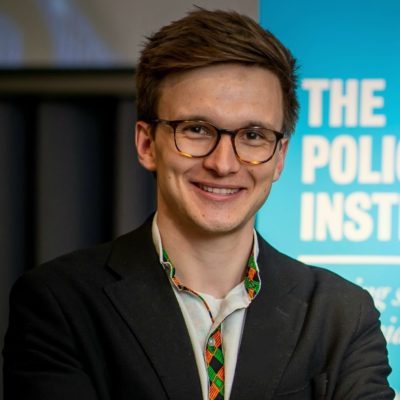 Florian supports ICAN's international campaign, particularly its work in nuclear sharing states, working with partners around the world. Together with ICAN's partner organizations, it seeks to use political processes to strengthen support for the Treaty on the Prohibition of Nuclear Weapons. Florian is also a board member of ICAN Germany, where he represents ICAN in debates with German politicians and is responsible for the political campaign. Previously, Florian worked for the Humanitarian Aid Service of the European Commission. In his spare time, he studies politics and data science at the University of Zurich.
Arvid Bell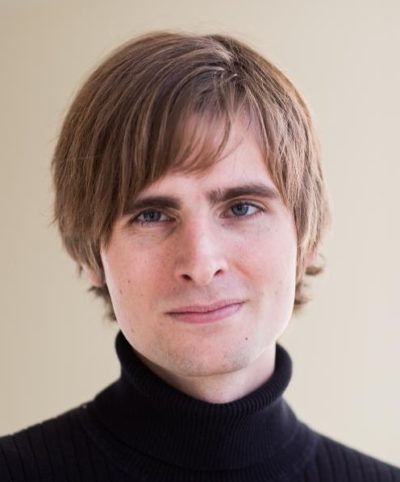 Dr. Arvid Bell is a Lecturer in Government and Director of the
Negotiations Task Force
at the Davis Center for Russian and Eurasian Studies at Harvard University, USA. He researches the role of negotiation strategies in the de-escalation of armed conflict. To this end, he has traveled to crisis areas in Eastern Europe, Central Asia, and the Middle East.
Theresa brain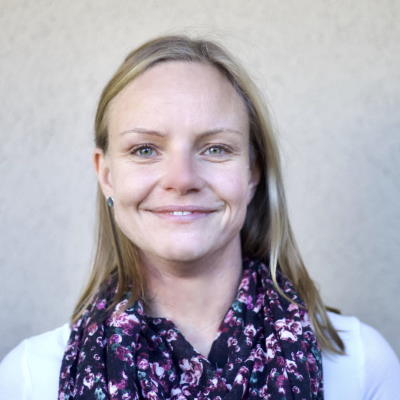 Theresa Hirn (37), received her M.A. in Peace Studies from the University of Innsbruck and has been working for years on the psychological and relational aspects of peace towards oneself, fellow human beings and the environment. As co-project coordinator of Peace for Future, which is part of the "Rethinking Security" initiative, she explores the possibilities and implementation of a new culture of peace and security policy. In addition, she works as a facilitator of collaborative processes, is a communication and conflict skills trainer and (itinerant) coach.
https://peace4future.de
https://www.sicherheitneudenken.de
https://www.sicherheitneudenken.de/mach-mit/ich-spende/?
Mirka Hurter
Mirka Hurter (34) studied an M.A. in Peace and Conflict Studies in Innsbruck and furthered her education in social management and systemic social counseling. She brings a background in social entrepreneurship and international emergency relief. As co-project director of
Peace for Future
, which is part of the "Rethinking Security" initiative, she explores and shapes the possibilities and implementation of a new culture of peace and security policy. She also works as a lecturer and facilitator in the field of peace research and (process-oriented) conflict transformation.
https://peace4future.de
https://www.sicherheitneudenken.de
https://www.sicherheitneudenken.de/mach-mit/ich-spende/?
Meitaka Kendall Lecca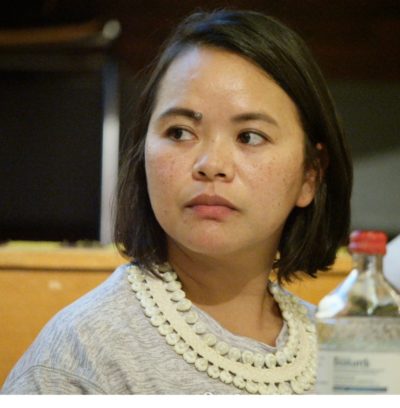 Meitaka Kendall-Lekka, born on Likiep Atoll in the Marshall Islands and belongs to the Marshallese lineage or jowi called Rimwejoor. She is a PhD candidate in Creative Leadership for Innovation and Change at the University of U.S. Virgin Islands, St.Thomas and holds an MBA from Chaminade University of Honolulu. Currently in Germany as a guest professor at Berlin Weißensee Arts Academy in a joined Project with the College of the Marshall Islands called "Media Interaction and Climate Change" which is funded by DAAD. She is also a professor and chairperson for the Business Studies Department at the College of Marshall Islands on Majuro Atoll. Besides overseeing Business Studies Department from afar and teaching at both Institutions primarily online, she's also involved in Marshallese cultural heritage research work and collaborations with various Museums & organizations and continues to represent her Island Country as an active advocate for Climate and Nuclear Injustice here in Germany.
Clemens Ronnefeldt
Consultant for peace issues at the German branch of the International Fellowship of Reconciliation Clemens Ronnefeldt was born in Worms in 1960. From 1981 to 1986 he studied at the Johannes-Gutenberg University in Mainz and at the philosophical-theological university St. Georgen in Frankfurt/Main. From 1982 to 1983 he completed a study-accompanying training for peace work at the Heimvolkshochschule Bückeburg. Until 1992 he was spokesman for the Catholic peace movement "Pax Christi" in the diocese of Mainz. Since 1992 he has been working as a consultant for peace issues at the German branch of the "International Fellowship of Reconciliation". His main focus is on the Near and Middle East and the former Yugoslavia. Clemens Ronnefeldt has participated in peace delegations in Iraq, Iran, Syria, Lebanon, Israel and Palestine and in missions to refugee camps. He has also been involved in supporting peace groups in the successor states of the former Yugoslavia. He is the author of the book "Die neue Nato, Irak und Jugoslawien", published by the German branch of the International Fellowship of Reconciliation, Minden, 2nd edition, 2002 as well as numerous articles and background analyses. 2017: Peter Becker Prize for Peace and Conflict Research of Philipps University Marburg Jan. 2019 – Dec. 2021: Moderator of 135 broadcasts "Friedensfragen mit Clemens Ronnefeldt" (Peace Issues with Clemens Ronnefeldt) on the topics of peace, nuclear weapons, crisis regions, and more on Transparenz TV 2021: International Bremen Peace Prize of the Threshold Foundation as "Peace Ambassador in Public Life" "Giving Peace a Voice in Germany Clemens Ronnefeldt has devoted his entire professional career to peace work. From concrete peace work on the ground to educational work in seminars and training events, he gives peace a voice and uses his many talents." (the threshold. 2021) https://www.versoehnungsbund.de/aktiv/friedensreferat https://www.transparenztv.com/friedensfragen-clemens-ronnefeldt/
Gudrun Haas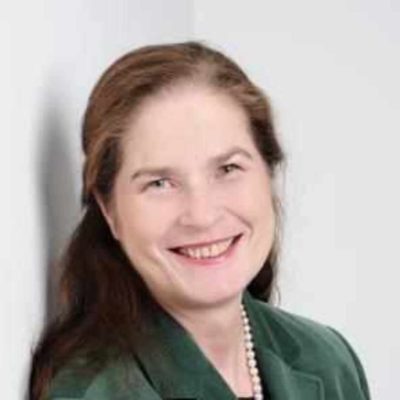 Nonviolent Communication (CNVC) trainer and mediator, works with individuals, couples, groups, teams. She also volunteers for Nonviolent Communication (NVC) in the various NVC networks, open NVC practice groups and in the peace movement in Munich (project group "MSKverändern" as well as the International Munich Peace Conference) and for the concept "Rethinking Security" as regional coordinator and multiplier. In her professional portfolio, in addition to Nonviolent Communication, she has stress and burnout counseling as well as art therapy, circle dancing and other forms of movement.
Dr. Angelika Claußen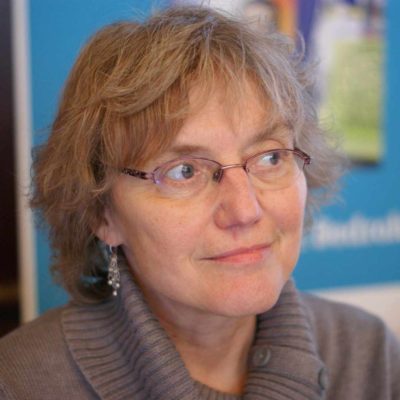 Dr. med. Angelika Claußen is a practicing physician for psychiatry and psychotherapy. She is co-chair of IPPNW as well as president of IPPNW Europe. Dr. Angelika Claußen is married and has two children. The focal points of her political commitment are peace policy, nuclear phase-out and human rights/refugees. Angelika Claußen earned a master's degree in peace studies in 2012 with her study, "`Peace through Health' as a Modern Approach to Constructive Pacifism." She has many years of experience as an expert in the treatment of traumatized refugees, torture survivors, and people with early childhood extreme trauma. On March 3, 2018, Dr. Angelika Claußen was awarded the Bielefeld Women's Prize.
http://www.ippnw.de/der-verein/vorstand/dr-angelika-claussen.html
Prof. Dr. Claudia Kemfert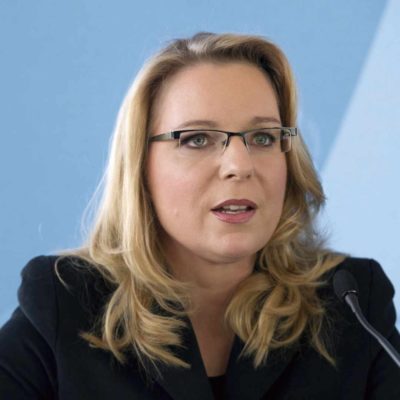 Biography "Choose a job you love, and you'll never have to work a day in your life." Confucius Since 2004, I have headed the "Energy, Transport, Environment" department at the German Institute for Economic Research (DIW Berlin) and am Professor of Energy Economics and Energy Policy at Leuphana University. I was a professor of energy economics and sustainability at the Hertie School of Governance, in Berlin, until 2019. From 2004 to 2009, I held the professorship of environmental economics at Humboldt University. As an expert witness and policy advisor, I have served and continue to serve on various sustainability advisory boards and commissions. In 2016, I was appointed to the German Advisory Council on the Environment (SRU), and am serving my second term as co-chair. I am also a member of the climate advisory board of the city of Hamburg and Dresden. As part of the High Level Group on Energy and Climate, I advised EU Commission President José Manuel Barroso. In addition, I am and have been active in advisory boards of various research institutes. I also serve as a juror for numerous awards, such as the German Study Award and the German Environmental Award. I studied economics at the universities of Bielefeld, Oldenburg and Stanford. Following my doctorate in 1998 at the University of Oldenburg, I did research at the Fondazione Eni Enrico Mattei (FEEM) in Milan. It was during this time that I first worked as a political advisor between Rome and Bonn. Back in Germany, I initially headed a junior researcher group at the Institute for the Rational Use of Energy at the University of Stuttgart. Then I became a junior professor and led a research group at the University of Oldenburg from 2000 to 2004. In 2004 I received the call to Berlin. I also taught in St. Petersburg, Moscow and Siena. In 2006 I was honored as a top researcher by the German Research Foundation, the Helmholtz Society and the Leibniz Society, followed in 2011 by the Urania Medal and the B.A.U.M. Environmental Award in the category of science, in 2016 the German Solar Prize , Adam Smith Prize and the Vordenker Award. I have been a member of the German Association of the Club of Rome for several years, and have been a member of the Presidium since 2016. I regularly publish my research findings in high-impact journals, books, and daily media. I was born in Delmenhorst in 1968, am married and live in Oldenburg and Berlin. Source photo: berlin@axel schmidt
Katrin Habenschaden
Born August 20, 1977 in Nuremberg, married, two children, lives in Aubing. Abitur at the Sigena-Gymnasium in Nuremberg. Trained as a bank clerk, simultaneously studied business administration. Training as a forest and wilderness educator. In 2002 move to Munich. Professionally employed at Stadtsparkasse München in the area of corporate finance.
2014 to 2020 honorary city councilor for the Green Party. Since May 2020 Second Mayor. Chairwoman of the Committees for Construction, Labor and Economics, Culture, Climate and Environment, and Mobility. Coordinator of the thematic areas Labor and Economy, Gender Equality, Education for Sustainable Development, and Europe and International Affairs. "Munich is a beautiful city. The parks and green spaces, the proximity to the mountains, the many cultural opportunities and the cosmopolitanism make Munich attractive. At the same time, our success poses major challenges for our city, for example in terms of traffic and rents. As mayor, I want to work to set the right course in the coming years so that Munich remains livable – and home to all people, regardless of their pockets.
One of the biggest tasks for the future, in addition to a well-done traffic turnaround, is environmental and climate protection. Cities are responsible for two-thirds of global CO2 emissions. Making Munich climate-neutral is therefore necessary – for the sake of our children and grandchildren. At the same time, we must continue to be economically successful, because a modern infrastructure, urban housing, good social services and a rich cultural offering cost money. As a Green and a graduate in business administration, I stand for a climate-friendly economy and climate. I entered politics because I want to help shape the future of our beautiful city – for the benefit of all citizens. But that is only possible if you know what moves people. Therefore, do not hesitate to contact me or write to me. I will always have an open ear for you."
https://www.katrin-habenschaden.de
Photo Credits: Anja Mörk
Christian Orth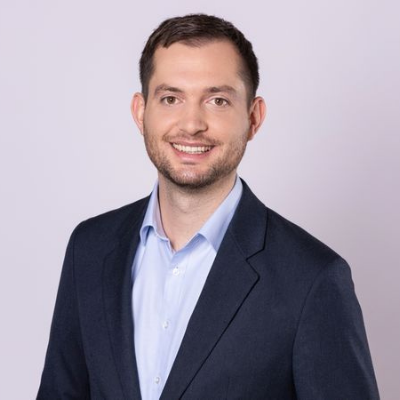 Christian Orth is a reporter and presenter at Bayerischer Rundfunk. He was born in Augsburg and studied political science and communication in Munich and Cincinnati (M.A.). During his studies, he already worked as a freelancer for the Bavarian Broadcasting Corporation (Bayerischer Rundfunk), followed by another two years of journalistic traineeship at the BR. In 2020, Medium magazine voted him in the top 30 to 30.
Matthias Platzeck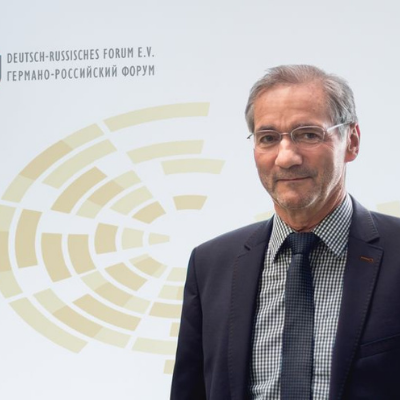 Matthias Platzeck, born in Potsdam in 1953, was involved in the environmental movement in the GDR, represented the Green League at the central GDR Round Table in 1889/1990, was a member of the first freely elected People's Chamber for Alliance 90/The Greens, and was Minister of the Environment in Brandenburg from 1990 to 1998. He joined the SPD in 1995, which elected him state chairman in 2000 and national chairman in 2005. From 1998 to 2002, he was mayor of Potsdam and then minister-president of Brandenburg for eleven years. He is Chairman of the Board of the German-Russian Forum and heads the Commission "30 Years of Peaceful Revolution and German Unity" of the Federal Government.