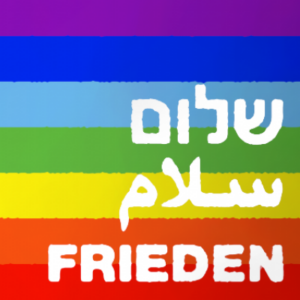 Please sign HERE
started 20.10.2023
People in Israel have recently been brutally attacked by Hamas. Our solidarity and sympathy goes out to them. Nothing justifies this violence. Jewish people around the world and also in Germany are currently experiencing increased anti-Semitism. We must resolutely oppose this!
The massacre cannot serve as a justification for other war crimes being committed in Gaza, such as the bombing of civilian infrastructure. All member states of the United Nations are bound by agreements under international law.
Palestinian civilians must not be collectively punished. Our solidarity and sympathy goes out to them. Anti-Muslim racism is on the rise worldwide and also in Germany. We must also resolutely oppose this!
Violence cannot be fought with violence. Civilians in Israel and Palestine, including many children, pay the highest price.
We therefore call on you, as the federal government, to advocate:
De-escalation and an immediate ceasefire, including a halt to airstrikes on Gaza,
the release of all hostages,
the protection of civilians,
The establishment of corridors for the safe delivery of urgently needed and vital relief supplies to Gaza,
compliance with and respect for international law, in particular the Geneva Conventions,
independent investigations into war crimes.
The cruel images from Israel and Palestine make it imperative to do everything possible to help de-escalate the situation and prevent an expansion of violence in the Middle East! We therefore ask you to do everything in your power to end the suffering and death of all those affected!